.
Aluminis of Mayiladuthurai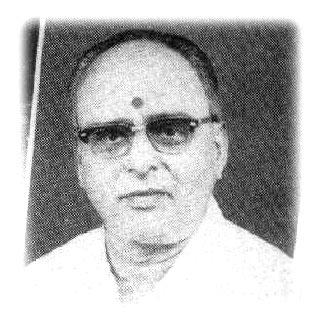 Mayavaram Govindaraja Pillai - THE PAST - INSTRUMENTALIST
Govindaraja Pillai hailed from the village Vazhuvur near Mayavaram, which is noted for its temple and Bharatanatyam exponents. Pillai had his violin training under Mayavaram Bhootalinga Iyer and later under Simizhi Sundaram Iyer and his uncle, Nagaswaram Veerasami Pillai. Between 1925 and 1930, he learnt from Kumbakonam Rajamanickam Pillai the fine art of violin accompaniment. He made his debut at Mayavaram in 1930 accompanying his own master in the latter's solo concert. Appointed as the Asthana Vidwan at Trivandrum, he was known for his versatility and melodious tone.
---
Illustrious Alumni ...
1. Maha Vidhwan Meenakshi Sundaram pillai lived in Mayuram.
2. Tamil Grandpa U.Ve. Swaminadha Iyer was a student of Meenakshi Sundaram pillai.
3. Mayuram Vedanayakam Pillai, (1826-1889) was a Munsif here.He was a gifted composer of Tamil lyrics and was the pioneer of Tamil novel. His Pratapa Mudaliar Charittiram (1879) was the first Tamil novel, which served as an inspiration to the later day novelists.
4. Amarar Kalki Ra.Krishnamurthy studied in Municipal high school, Mayuram.
5. Renouned Carnatic musician Madurai Mani Iyer , Mayuram Rajam Iyer were citizes of Mayuram.
6. Sri Gopala krishna Bharathiyar who wrote "Nandanar Sarithiram" lived in Anandathandavapuram, 5 kms from Mayuram.
7. Mayuram Viswanatha Sastrigal (1893–1958), a musician who participated in the struggle to free India from colonial rule, composed a song popular among all South Indian classical singers, called "Victory, Victory to Mother India" (jayati jayati bharata mata)

© Copyright MayuramOnline.com 2002 - 2005. Site designed and owned by ArunMagesh & Subiksha.
All rights reserved. Disclaimer
Site optimized for Internet Explorer 4.0 and above. Netscape not recommended.